As we journey through this planet of enchantment and mysteries, we wonder and ponder at the marvels set before us, and what our own purpose is in this world. We study the religions and contemplate the philosophy and wisdoms provided to us. Our minds sift through the natural and unnatural; through the normal and paranormal. Every bit of information is weighed at arms length like the scales of balance and justice. Each one of us finding our own truths. To what end would one go to learn the unknowable and discover the untold mysteries. What would we do with it if we had it?

Céad míle fáilte romhat! ~ A thousand welcomes from Druid Planet where we search out and discover existence. Where spirituality comes from within an individual; going beyond religion, beyond confines, beyond possibilities. By allowing spirit and soul to merge with energy and elements and become one with all existence.
Druid Planet was created 10 years ago when there was a lack in information available online and free to the public. It was my hope to create a site which made information available, and informed a general audience of what Druidism was about. The site has changed over the years and other sites have developed from this site, which we are proud to call sibling sites. I hope you will enjoy Druid Planet as I make even more changes and develop it further.

I have added a Sabbat Newsletter as part of the site. Feel free to contact me if you have something to submit or have any general questions (or suggestions) concerning Druid Planet. I welcome new ideas and friendships.

You can now become an official member of Druid Planet!!!!! Join today!!!

I also enjoy linking to other Druid and Celtic sites. Visit our links page if you would like to link to us.

NOTICE TO ALL READERS: This site contains opinions, personal experiences, and traditional methods which may not be agreed upon by all individuals. Should you find yourself getting pissy, over heated, argumentative, or talking to yourself, the manager of this site recommends you depart and learn to respect others rights to express themselves. Good Day!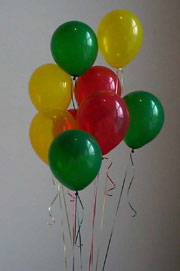 Druid Planet is celebrating it's 10th year online! Yes! We are now a decade old! It has been an interesting journey filled with both good and bad times; guided by subtle changes in both attitude and information; and we have been blessed in the making of many friends we wouldn't have met otherwise. Thank you to everyone who has been a part of Druid Planet!



Druid Planet always was....still is....and always will be a non-profit site!